Brochure
This document will provide you with important information you will need to help you research and understand Death Benefit Plus. It contains an important Customer Information Notice (CIN), information on eligibility, how to buy a policy, information of premiums and contains premium tables you can look-up etc. The Brochure is an important document and you should read it before buying a policy.
View the brochure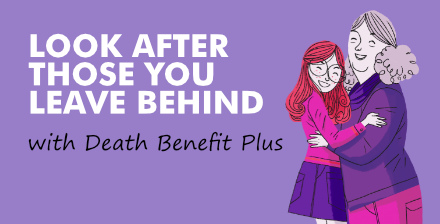 Policy Conditions
This document is the legal contract between the insurer (ECCU) and the policyholder (the owner of the policy). It will define & explain terms, set out the legal basis of cover, explain the policy benefits, the protected cover, the premiums, the exclusions and other policy information.
View the policy conditions
Terms and Conditions
This document sets out how ECCU Assurance DAC, the insurer, will provide services to you as a customer and policy owner. It describes the insurer and its authorisation, its codes of conduct, how to contact the insurer, explains the cooling off period and contains other service information.
View the terms and conditions
CIN
CIN stands for customer information notice. It is an important document containing key information on the product and has been included in the Brochure